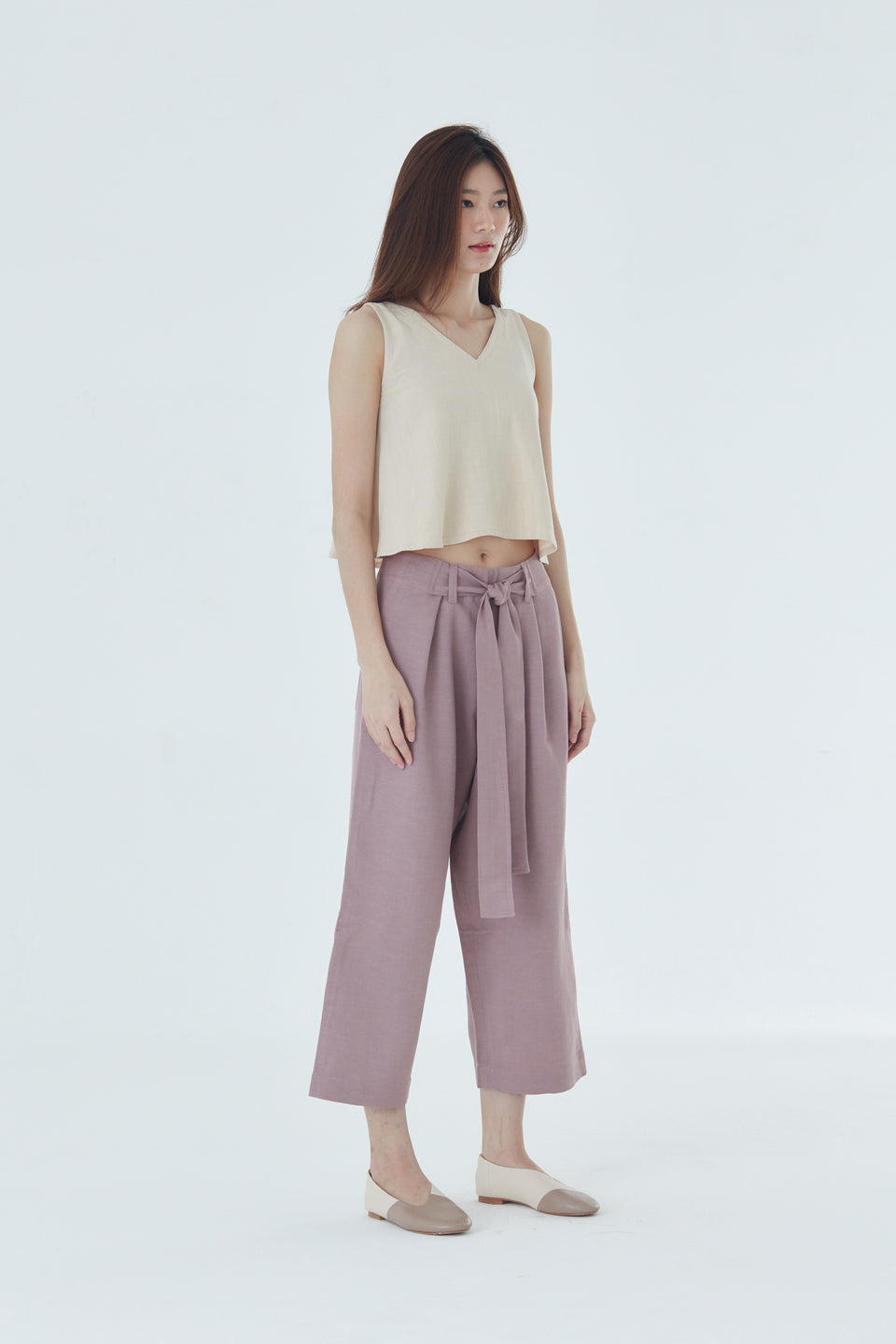 ADJUSTABLE KNOT PANTS
This adjustable knot pants is ethically made in Bangkok with 100% natural hemp fabric. Designed to feel loose and comfortably with a self-tie adjustable belt that can easily pull two sides together and tie. 

- Made in Bangkok.
- 100% natural hemp fiber fabric, one of the most sustainable fabric.
- Machine wash in normal temperature.
- Dear is 1.77 cm tall and is wearing a One Size.

Size Details
One Size
Waist 24" - 30"
Hips 34" - 40"
Total Length 35"
This piece from PLEASANT SIMPLE is made from 100% natural fiber fabric, which may shrink with washing since it is not chemically treated. Therefore, we pre-calculated the dimension before we made your cloth so that the sizes fit your measurement perfectly after washing.