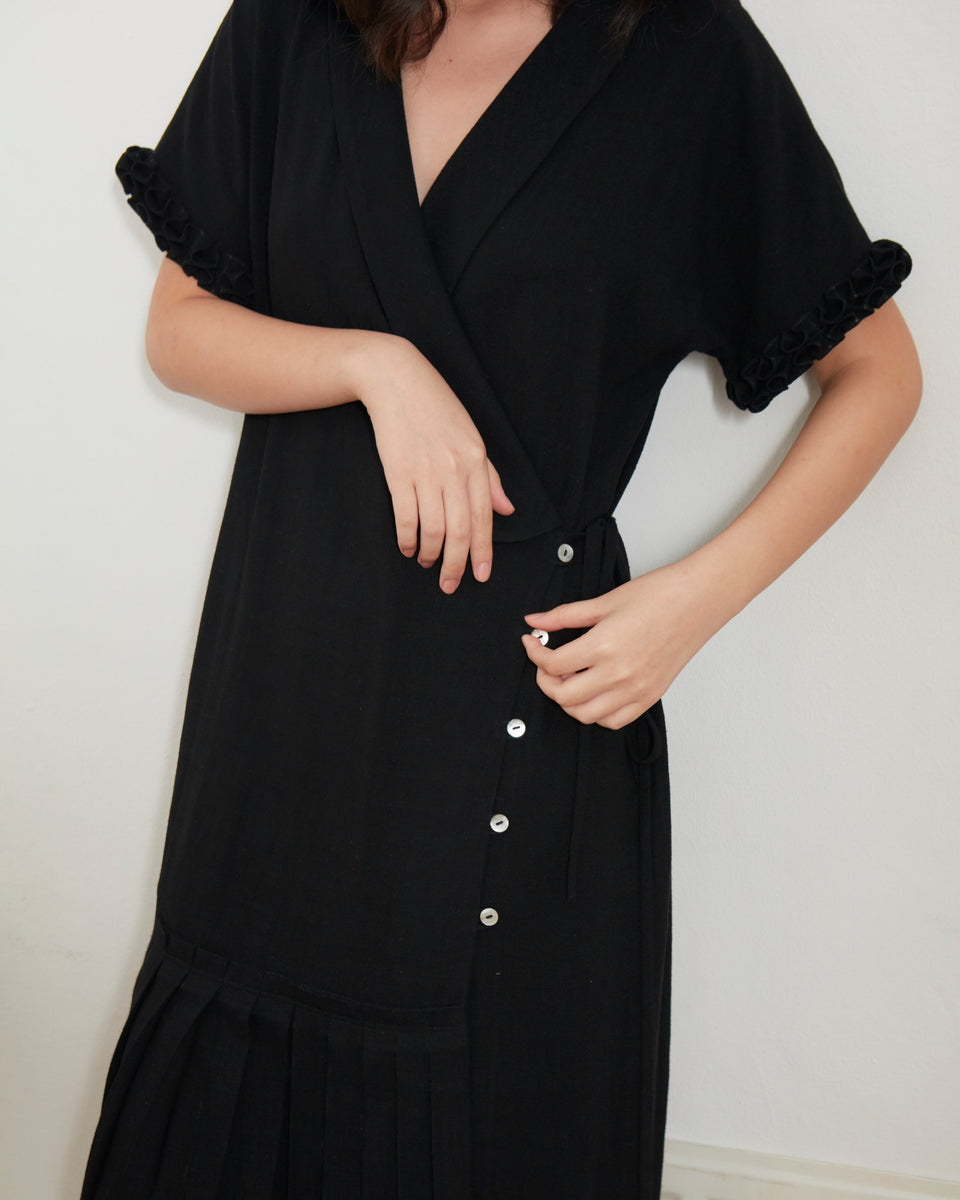 PLEATED TIE DRESS
This dress is ethically made in Bangkok with 100% natural hemp fabric.
Designed to feel loosely and comfortably throughout the body. The details include the fined ruffle around the arms with a self-tie ribbon at the waistline and sea shell buttons and pleated skirt. 

- Made in Bangkok.
- 100% natural hemp fiber fabric, one of the most sustainable fabric.
- Machine wash in normal temperature.
- Minnie is 1.76 cm tall and is wearing a Size S.
Size Details: One Size
Bust 34" - 38"
Hips 35" - 42" 
Total Length 45"